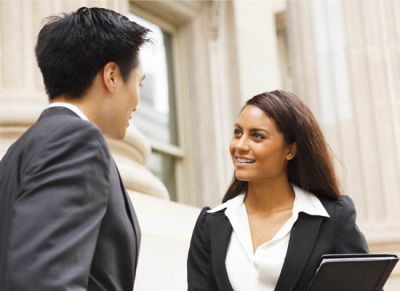 In a recent murder case involving a stabbing, my client was one of five defendants charged. Three defendants were found guilty at trial and received sentences of 30, 27, and 25 years each in prison. The fourth defendant, a juvenile, who had been charged as an adult, had his case reduced and he testified against one of the other defendants. My client, who had been 17 at the time of the incident, therefore an adult, had very minimal involvement. Negotiations with the State resulted in a reduced case of Aggravated Battery. The murder charge was dismissed. My client did not testify against any of his co-defendants. He received a 5-year prison sentence and with time served he is now back in school.
---
I recently defended a client who was charged with a DUI and Failing to Reduce Speed to Avoid an Accident. The client was found not guilty at trial because he was outside of his car when the police arrived and they could not prove that he was the driver of the car.
---
One of my clients was pulled over by the police and they found a significant amount of cocaine in the trunk of his car. I filed a motion to suppress the drugs. We won the motion because the police didn't have enough probable cause to stop the car. The police said they were looking for a male, white, burglar in the area. The neighborhood in question was upscale, populated by mostly white residents. On the stand, the police officer admitted that he just stopped the next car that passed by.
---
A male client was charged with two counts of Domestic Battery by a female roommate. She alleged that he struck her in the face on one occasion and that he touched her in a sexually inappropriate nature a few days later. Yet, on cross-examination, she admitted that she did not contact the police until a week after the second incident and two days after she had paid the next month's rent. My client's son then testified that she had told him that she found out she was pregnant and wanted to move back with her boyfriend. The Judge found that she just wanted her rent money back and he found my client not guilty.